Pistol Tactics
March 25

-

March 26

$600.00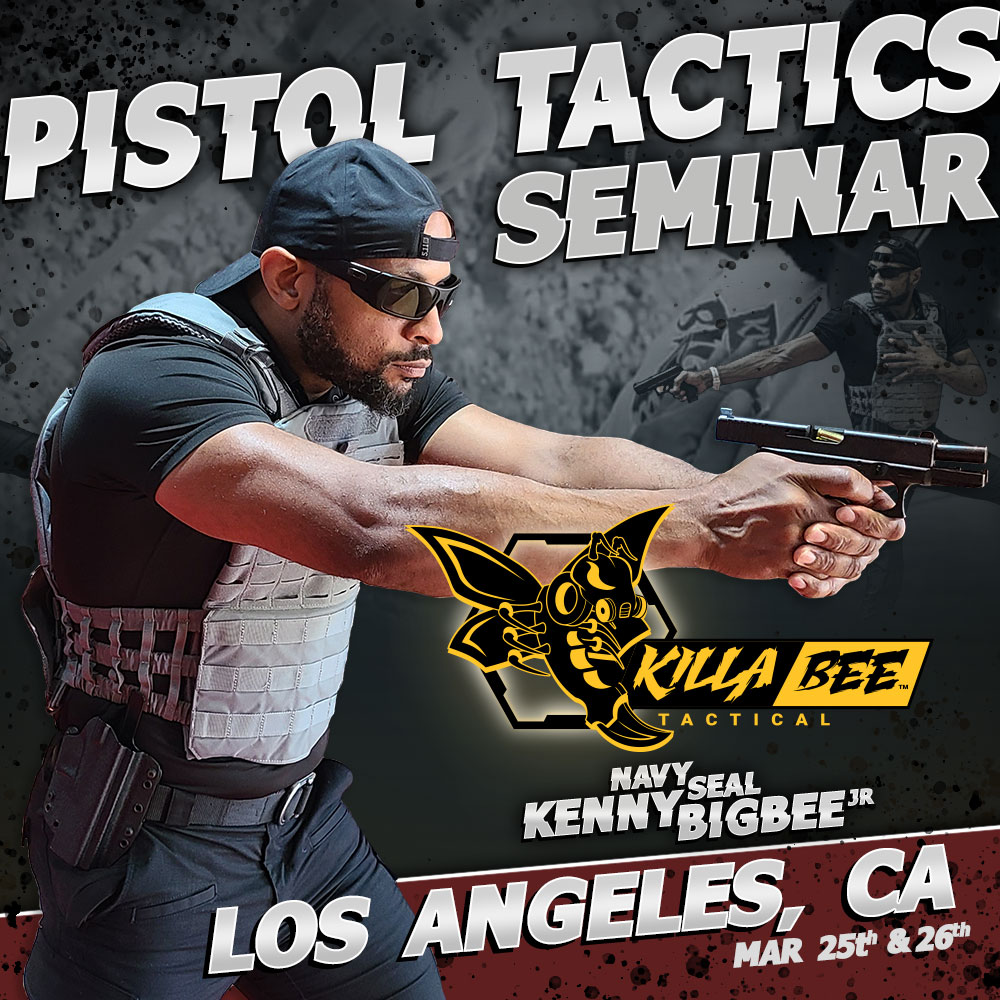 Where Martial Combat & Combat Shooting Combine
In these tragic times of unpredictable assault and volatility, would you know how to protect yourself and your loved ones with your firearm if attacked, disarms attempted or grabbed within 3 feet?
If you want enhanced survivability of inevitable violence for you, your loved ones and team, Extreme Close Quarters Tactics are an essential solution for you.
5 out of 6 people will be the victim of violent crime once in there lives, according to federal statistics, with an average gunfight most often being 3 rounds fired, over 3 seconds, within 3 yards.
In Extreme CQT survival tactics you will discover how to prevail in these volatile, up close and personal situations gaining the tactical advantage through:
3 empowering mindset tools for peak performance under pressure
Discovering how to gain the tactical advantage through martial combat of personal protection before weapon presentation attacks in order to deploy & utilize your firearm
Enhanced probability of legal protection through educated, logistical reasoning regarding engagement metrics. This is accomplished by teaching the "why" that proceeds and the "what" and "how" of the tactics facilitated
Controlling & redirecting distance and damage at the 3 ranges of extreme close quarters
Gun retention fundamentals concepts while shooting including: holster quality and survival tactics actions
Two grip platforms for functional shooting in close quarters on the move
Enhance the speed of your reactionary time gap by knowing conceptual responses to circumstances
3 ways to increase the speed to process multiple threats
Essential Dynamic and Evasive movement body mechanics to increase survivability
Lateral movement right and left shooting to gain the tactical advantage
Angular movement movement & shooting to gain the tactical advantage
Shooting while moving
Environmental awareness, considerations and adaptations.
Counter attacking threats from the rear
Discover the nuaces to Xtreme compressed shooting tactics when adversary has body armor or not
3 Major Concealed draw options
2 Main draw counter protective positions and use of the support or live hand
Fundamental firearms concepts
Team work through communication with your loved ones and teammates
Required  Gear
300 pistol rounds
Ear protection
Eye protection
Two gun magazines
Tactical pants
Tactical belt that allows to attach a holster
Kydex holster
2 day course
8 hour course
1 hour lunch
March 25 & 26 @ 8:00 am
Personal Training
Additional private instruction is available at $150/hour.  Limited 1-hour timeslots available.